Meet the Team at Parkside Health & Wellness Center
Dr. Joseph Bogart (Chiropractic Physician)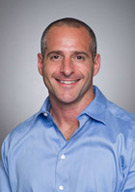 Being hit by a speeding car as a child was a blessing in disguise! And while I was skeptical at first, chiropractic care was the only thing that helped me with my aches and pains. In fact, I found chiropractic so remarkable I became a chiropractor myself! My undergraduate education was earned at the University of Florida. (Don't worry I also help FSU fans!) I then attended chiropractic college in Atlanta, and received my Doctorate of Chiropractic degree from Life University of Chiropractic, in 1999, and I have been in practice since 2000. I became certified in advanced techniques for the treatment of extremities and a highly advanced technique that focuses on the cranium and pelvis to restore health and function.
Learn More About Dr. Bogart…


Dr. Nina Hersch (Chiropractic Physician)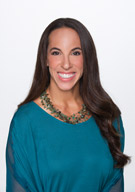 Dr. Hersch began practicing in 2000. Dr. Nina Hersch received her doctorate of chiropractic from Life University in Atlanta Georgia. She continued her graduate studies in the the areas of prenatal and pediatric chiropractic care. She is also certified to perform an in utero-constraint technique which allows her to help breech babies turn without invasive medical procedures. Her contagious energy is refreshing to see and know. Every visit is a positive experience. Dr. Hersch believes that while medicine may be helpful at times, people of all ages should have proven and powerful alternatives like chiropractic, acupuncture, massage.  Right now she has devoted her focus on helping people with Asyra Technology.

Dr. Joseph Perez (Chiropractic Physician)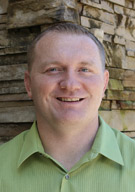 As a former national champion rugby player and two-time All American wrestler, Dr. Perez experienced various injuries while engaging in these sports. His first experience with chiropractic was when he wrestled in college. Right before nationals, he threw his back out. A chiropractor near the college adjusted Dr. Perez for the first time.
He also experienced the power of chiropractic care after sustaining a rugby injury. One of his rugby teammates was a chiropractor.

Dr. Yonat Har-Nov (Acupuncturist)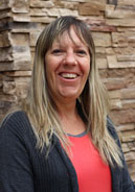 I was born and raised in Israel, earned my Bachelor degree in Physical Therapy in 1993, and I have an extensive experience in treating neurological conditions and pediatrics. In 1998 I graduated from The Traditional Chinese Medicine of Acupuncture School in Miami.
In the 17 years of combining Physical therapy and Acupuncture, I have treated pain, allergies, infertility, Parkinson, arthritis and the list goes on, but my passion is treating pediatrics, women, and neurological conditions.
I am certified in NAET, JMT, YNSA and Master Tung's technique, as well as injectable therapies including vitamins, homeopathics, and herbal remedies. I am also the eternal student, learning new techniques continuously, and learning from my patients.
Want to Learn More?
Thanks for visiting our site. We look forward to meeting with you in person and learning how chiropractic can fit into your health care goals. Give our Parkland chiropractic office a call or email us and we can arrange a time to explore your options!
---
Meet the Team | (954) 340-7545