Laser Disc Decompression in Parkland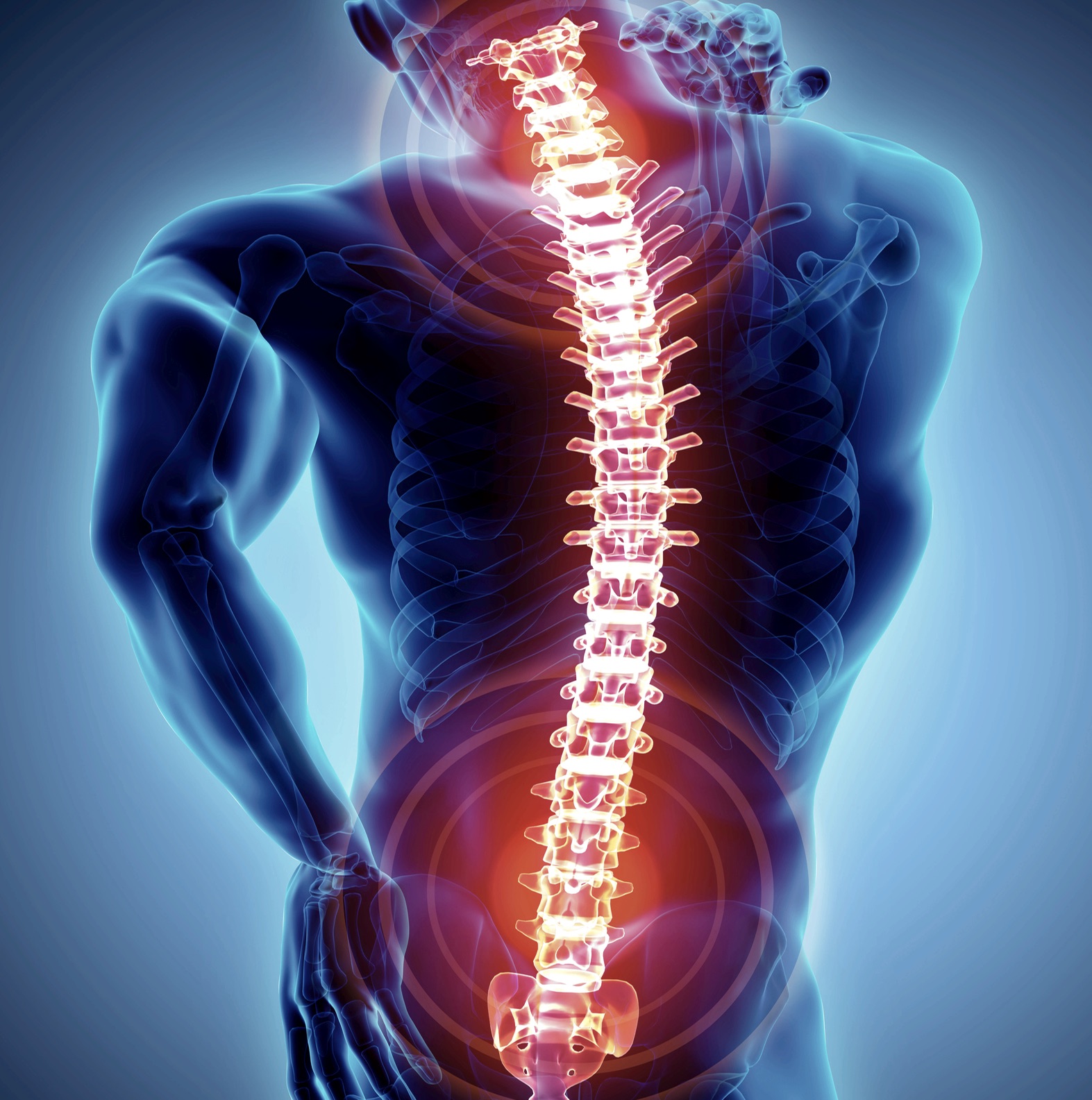 If you are looking for herniated, bulging, desiccated or degenerative disc treatment in Parkland, look no further. Spinal decompression with class 4 laser is a proven method to help those discs rehydrate and heal. At Parkside Health & Wellness Center, we're pleased to offer Non-Surgical Laser Disc Decompression to address these and other spine and disc related issues.
How Does It Work?
With non-surgical spinal decompression, the negative pressure created during the treatment helps to pull the herniated or bulging disc material back into the disc. Additionally water and nutrients are drawn into the disc from the end plates of the bones above and below. Because discs do not have their own blood supply, this is the main way that discs get their water and nutrients. Discs are up to 85% water! When the negative pressure is released, the disc is then able to pump out metabolic wastes (including bradykinins). We combine spinal disc decompression therapy with Class IV laser therapy to give the spinal joints, discs, ligaments, muscles, and nerves additional stimulation to heal. Spinal decompression can reduce the size of a herniated or bulging disc and help restore the disc height depending on the stage of spinal degeneration. Most importantly, this can help improve function and expedite the natural healing of your body without the need for drugs, invasive injections, or surgery.
Who Can Benefit?
An ideal patient is someone with lower back or neck pain, with or without radiating pain, sciatica, numbness, weakness, or tingling into the arms or legs.
Often times this can be from a bulging, herniated, desiccated, or degenerative disc. While an MRI is helpful, it is not always needed to determine if you are a candidate for Laser Spinal Decompression.
Some patients do not have much in the way of symptoms but want to address their disc issues before they become a major problem.
Benefits of Non-Surgical Treatment:
There is no down time: Weeks of post-surgical hospitalization and rehabilitation can be avoided with non-surgical treatments. You may be able to return to your normal activities right away, if doctor approved.
No Anesthesia: Unlike surgery, there is no need for anesthesia or the possible side effects.
No risk of infection: Any time a surgical incision is made, a risk of infection is created. With non-surgical methods, there is no risk of infection.
No surgical risk: Even the most routine surgeries have risks, but with non-surgical treatments, there are no surgical risks.
Safe: Industry standards consider non-surgical methods of class 4 laser and decompression to be deemed safe. Various studies demonstrate low success rates of spinal surgeries, where additional surgeries are often needed years later.  There is even an ICD-10 code for failed back surgery syndrome.
Effective: High success rates up to 80-86% are regularly achieved, due to the combination of two powerful treatments: class 4 laser and disc decompression.
What to Expect
The first thing we will do is consult with you to learn about your problem. We'll ask questions like
How long have you had it?
Is it worse in the am or pm?
What is the best position to alleviate the pain?
What position or activity aggravates the pain?
What type of treatments have you already received?
Which treatments haven't worked?
If we feel you may benefit from Laser Disc Decompression, a thorough examination will be performed to determine if you are an ideal candidate for this treatment. We only recommend this to patients if we believe they have a high probability of achieving successful outcomes. We will then put you on a care plan specific to your needs and individual situation. Patients usually start to feel improvement by their 3rd or 4th session. Here are some videos to demonstrate how it works.
Frequently Asked Questions
Each session should feel very soothing. The laser has a warm penetrating affect that eases pain and inflammation, while the table gently decompresses your spine. Some patients find it so comfortable, they fall asleep. Unlike other tables, we are able to configure ours to the most comfortable position to quickly alleviate your pain during the treatment.
How long does each session usually take?
Each session is usually 10 to 20 minutes, with the average time taking about 15 minutes. If you also need chiropractic, that could be an additional few minutes.
Yes. There are numerous research studies done over the last few decades showing the impressive effects of spinal decompression as well as the virtually non existent side effects. The power of the class 4 laser we use in this treatment is one of the highest available. This laser stimulates the healing and repair of cells and tissue. Please do not confuse our class 4 laser with the types of lasers used to cut or destroy tissue, such as those used in surgery or cosmetic surgery. This means the risk of any side effects or complications is minimal. Many patients get excellent results with this therapy.
We will provide you with a care plan detailing the number of sessions and cost of your care. We have several options available to make it affordable, and we will go over all of them with you. This treatment combination can make it possible to avoid surgery.
No, we can identify if you're a candidate for this therapy, with or without an MRI. However it can be helpful to have one prior to our consultation. 
Can this be done to hips, knees, and wrists?
Yes, our table allows us to decompress the hip, knee, ankle, and wrist joints. This combined with our class 4 laser, has an even better effect on the joint tissue than laser or decompression alone. 
Is this treatment right for me?
Call and schedule an appointment today for an in depth consultation and examination to see if non surgical laser decompression is the best option for you.
Here is what some of our patients have to say…
Book an Appointment
Discover how to live pain free thanks to laser disc decompression. Give our practice a call today to book an appointment! Due to the overwhelming success of this treatment, appointments are filling quickly.
---
Laser Disc Decompression – Spinal Decompression in Parkland, Coral Springs & Coconut Creek, Deerfield, Boca Raton, and Margate  FL | (954) 340-7545