Dr. Blake Tishman (Chiropractic Physician)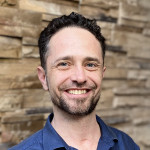 Dr. Tishman is a licensed chiropractor and has been practicing since 2010. He grew up in Boca Raton as the son of two chiropractors and attributes his good health to getting adjusted regularly throughout his life.
Obtaining a Chiropractic Education
Dr. Tishman earned his bachelor's in psychology at Florida Atlantic University. He then attended Sherman College in Spartanburg, South Carolina (the same school that both of his parents graduated from) where earned his of Doctor of Chiropractic degree.
Getting You Back to What You Love
Whether you enjoy golfing, running, gardening or playing with your grandchildren, Dr.Tishman wants to get you back to your favorite activities as quickly as possible. "I have a passion for caring for active minded patients who want to feel good, function well and be healthy."
Dr. Tishman uses an array of adjusting techniques, including Instrument adjusting. Dr. Tishman sees patients of all ages, from young children to older seniors. He also enjoys providing chiropractic to athletes.
Enjoying Family Life in Parkland
Dr. Tishman lives in Coral Springs and is an avid pinball fan. His hobbies include Tai Chi, growing exotic fruit, and taking care of his two adorable cats.
Book an Appointment
Experience for yourself the incredible benefits of safe and natural chiropractic care. Contact our Parkland practice today to book a convenient appointment with Dr. Tishman!
CONTACT US
---
Dr. Blake Tishman | (954) 340-7545