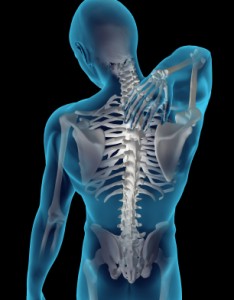 As a chiropractor in Parkland, I see a great deal of people suffering with lower back pain. Many times you can actually increase pain when you are trying home remedies to reduce it.
I know there are tons of things people can do for lower back pain, and everyone has a friend, family member, or co-worker that swears by a secret remedy, or technique for getting rid of the pain, but they may not be best for you in all situations. Some methods can be good, and some are well… not so good – or can cause more long term damage.
Lower back pain can stop you in your tracks, keep you from moving, or make everyday tasks like getting in and out of a car, a slow and painful process. Most people will experience it at some point their lives, but knowing what to do about it can make all the difference… or create more pain and damage.
Some people apply HEAT the minute they experience lower back pain, or stay under a hot shower to "loosen up" the muscles. The only problem is in the first 48 hours, heat can cause more swelling because they dilate (widen) blood vessels which can cause more swelling and lead to more pain.
For an initial injury, ICE is recommended. If used incorrectly, ice can cause more pain and swelling too!!! Many people fall asleep on an ice pack, or leave it on for way too long. This has the same affect as using heat by causing swelling and more pain! The rule of thumb is no more than 15-20 minutes. As soon as the ice starts to feel good… take it off!!!
One of the most common bad ideas I often hear is… "I thought it would go away on it's own." People often neglect to help themselves, and actually make things worse. What might have taken a few treatments, can take many more if a person does not nip it in the bud right away.
It is extremely rare that lower back pain is caused by a nerve being pinched by a bone. Most lower back pain is felt as the muscles spasm, cramp, and tighten around swollen and sore joints where a nerve is being irritated. Swelling and surrounding spasm is what you feel protecting you from further damage or injury.
Most of those nerves are irritated by a misalignment (subluxation) of the bone above or below that nerve. This can also cause the discs to swell, bulge, or herniate. Disc issues are usually the result of a long standing misalignment or trauma which can cause a nerve irritation.
Chiropractic is the preferred method of treatment for disc conditions and subluxations. Injections or surgery should only be used last, if nothing else works! Chiropractors are the only doctors trained to locate and specifically correct subluxations with adjustments.
If you have lower back pain it may be related to a misalignment. If you or someone you know is suffering with lower back pain, please let them know we want to help them. Have them call our office to make an appointment at 954.340.7545 to schedule an exam and see what the true source of their pain is.
It is almost the end of the year, and many of you may have met your deductible, so now is a great time to get the care you need, and have much of the cost covered by your insurance. This can include massage therapy and acupuncture!!! We also serve patients in Coconut Creek, Coral Springs, and Deerfield, as well as other cities in south Florida.
For up to date information, "like" our facebook page!!!
Thanks for helping us, help others.
Health and happiness,
Dr. Joseph Bogart
Parkside Health & Wellness Center
For appointments, call 954.340.7545