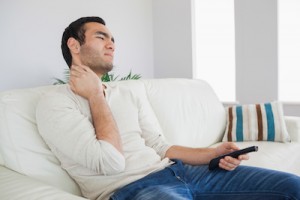 After a car accident comes the stress of insurance companies, fixing your car, police reports, lawyers etc… and taking the time to consider your health can feel like a last priority. But paying attention to how your body reacts to an accident even as small as a fender-bender can make a huge difference in the long run.
Sometimes auto accident injuries can be hidden and are seldom detected for months or even years. And with Florida's new No Fault law changes, you only have 14 days to have your spine checked for injuries from an accident. As a result, many whiplash auto accident victims wait too long to see if they have injuries and are no longer covered. Accident victims must be examined by a doctor within the 14 days following an accident, or they will not be covered for treatment for their car accident injuries. Do not make this mistake! If you wait too long, or settle too soon, you lose the right to receive needed care down the road.
Why You Should Get Checked Out After a Car Accident
Even if your neck just feels a little stiff or sore, you should get checked out immediately. Whiplash and stiff neck is not always felt right after an accident, and symptoms can arise as late as two to three months after the injury. Many people have reported neck and lower back pain, headaches and muscle stiffness many months down the road, so it is important to make sure that you're covered if these injuries arise.
How Chiropractic Helps Stiff Neck and Whiplash
After a car accident, spinal joints that are misaligned or not moving properly can irritate nearby nerves. Chiropractic adjustments add motion to these stuck joints, reducing nervous system disruption, muscle spasm, stiffness, soreness and pain.
At Parkside Health & Wellness Center, we offer a unique way of adjusting the spine, extremities, and cranium with a "crackless" technique known as KST. This means we use an Arthrostim adjusting device to gently tap bones into place. With this instrument, we are able to deliver carefully directed energy 12 times per second in the exact direction, and angle needed to make a long lasting and direct correction. It is very gentle and crackless!
These corrections and spinal adjustments help restore proper motion and position, helping to heal your stiff neck and whiplash. The sooner you begin chiropractic treatment after a car accident, the shorter your recovery time will be. Don't wait until the pain worsens months down the road — taking immediate action will promote healing and prevent worse injuries from occurring.
If you have been in a recent auto accident and aren't sure of the treatment you might need, please schedule a consultation to get you on the right path. Our primary focus is giving you the needed care and submitting the required medical reports to the insurance company so your rights are protected.