After a car accident, there are so many things on your mind. There's the inconvenience of having to get your car repaired, getting a rental car, missing time from work, and more. With so much stress and so many things to take care of, we often forget the most important thing to do: take care of ourselves.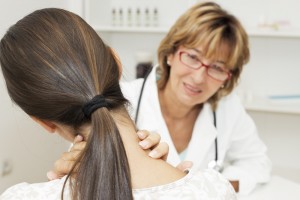 Even if you walk away from a car accident feeling healthy, it doesn't mean you won't face injuries days, weeks, or even months down the road. Follow these tips so that you can get the care and coverage you need after a car accident:
Getting insurance coverage
Many car accident victims make the mistake of seeking treatment for their car accident injuries after it's too late. In Florida, you must see a doctor for your car accident injuries within 14 days of the accident. However, some car accident victims never think to get checked out because they experience no pain or symptoms right away.
What many don't realize is that some auto accident injuries are hidden and seldom detected for weeks, months, or even years after the accident.
If you've been in a car accident, do yourself a favor and seek medical care within 14 days of your accident. Even if your injuries are not immediately apparent to you, they could show up down the road, when it's already too late for you to seek coverage your treatment.
Seeking care
Seeing the appropriate doctor is another important step toward getting the care your body needs after a car accident.
If you've been in a car accident, you need to go to a doctor who has experience examining and recognizing car accident injuries. If you don't see the appropriate doctor, the full extent of your injuries may not be uncovered.
Emergency rooms are one example of this. E.R. technicians are trained to detect and treat life threatening injuries. They'll tend to your broken bones, cuts, and internal injuries, and may prescribe you pain killers and anti-inflammatories to treat some of your symptoms, but they aren't trained to detect and treat soft tissue damage. Because of this, if you go to the emergency room after an accident and are told you're fine, don't let that deter you from seeking treatment down the road from a specialist if something starts to feel a little "off."
Car accident injuries
Even minor fender benders can leave you with serious injuries. And what's more surprising– you can have these injuries and may only feel slight discomfort or no pain at all. You should take every car accident seriously and protect your health and insurance rights at all costs.
Common car accident injury symptoms:
Muscle Stiffness
Spasm
Neck Pain
Headaches
Numbness And Tingling
Mid Back Pain
TMJ Problems
Lower Back Pain
Difficulty Sleeping
Irritability
Memory Loss
Fatigue
Dizziness
Difficulty Concentrating
Whiplash / soft tissue injuries
Remember that even if you don't have any of these symptoms, car accident injuries can take time to emerge. It is always a good idea to get checked for whiplash injuries as soon as you can.
If you've been in a car accident, be sure to contact your insurance company to go over your personal injury coverage rights. After that, be sure to see a chiropractor who will be able to assess any possible soft tissue damage or spinal issues. Contact Parkside Health & Wellness Center after your car accident to check for injuries.