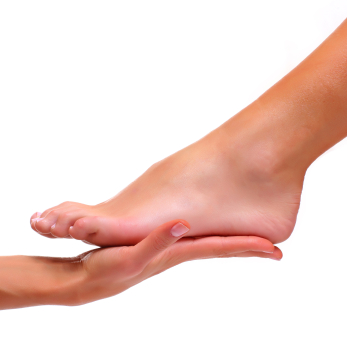 How can your feet and the way you walk cause lower back pain??
Back pain is a very debilitating condition. In the heart of Parkland Florida, I see many people wanting to get rid of their lower back pain. When you suffer with it, there is nothing you want less than to get rid of the pain. What role do your feet play in the cause of your back pain? No I am not referring at this time to reflexology, but structure.
Our technology has evolved faster than our bodies. I often tell my patients that we were not designed to walk on hard surfaces like tile, marble, wood, or concrete. We were designed to walk on grass, dirty, sand, mud, and other natural terrain. The natural softer terrain is more conforming to the shape and structure of the foot, thereby keeping the arch supported, and causing the muscles, ligaments and tendons of the foot and ankle to work more readily and in a more supportive fashion.
Okay, but what does that have to do with lower back pain. The 3 main shock absorbers of the body are the feet,  knees, and lower back. It only makes sense that if the feet are flat (unsupported by the ground or shoes) they are not absorbing shock. That's when the knees have to work twice a s hard, but that can only go on for so long, and so well.  Lastly the lower back takes the heat. It now has to make up for the extra shock and that can wear out the parts. Particularly if there is a misalignment of the lower back or pelvis. Imagine a bent axle of a car, now riding off road with a tire that is under inflated, and a cracked spring for the shocks! You get the picture.
So what can you do?
Wear good structured shoes / sneakers that support the foot, and absorb shock

Make sure the foot is aligned by a chiropractic extremity practioner

Wear a custom orthotic made by someone who knows structural relationship of the foot and the body (if that is out of you budget, a

generic may be sufficient, but will not be made specifically for you)

Have your spine, pelvis, and lower extremities specifically adjusted by a chiropractor
Have comment or question, please ask away. You can get up to the minute health info on Facebook, youtube, and twitter.
If you have an ache or pain in the Parkland area and are interested in learning more about chiropractic and want to meet with us, please call us at (954) 340-7545. You can check us out on the web at www. PHandWC.com
Best wishes,
Dr. Joseph Bogart