Dr. Joseph Perez (Chiropractic Physician)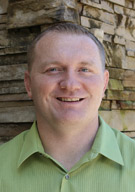 As a former national champion rugby player and two-time All American wrestler, Dr. Perez experienced various injuries while engaging in these sports. His first experience with chiropractic was when he wrestled in college. Right before nationals, he threw his back out. A chiropractor near the college adjusted Dr. Perez for the first time.
He also experienced the power of chiropractic care after sustaining a rugby injury. One of his rugby teammates was a chiropractor.
He put me back together so many times that I fell in love with what he was doing."
Obtaining a Chiropractic Education
Dr. Perez earned his bachelor's in computer information systems at SUNY Brockport. He then attended Life University in Marietta, Georgia. He graduated in 2012 with a Doctor of Chiropractic. His undergrad education helped him become a more analytical chiropractor, looking at things more scientifically.
Getting You Back to What You Love
Whether you enjoy golfing, running, gardening or playing with your grandchildren, Dr. Perez wants to get you back to your favorite activities as quickly as possible. "I have a passion for caring for active minded patients who want to feel good, function well and be healthy."
Dr. Perez uses an array of adjusting techniques, including Instrument Assisted Soft Tissue Mobilization (IASTM). He also studied Functional and Kinetic Treatment with Rehab (FAKTR). Dr. Perez sees patients of all ages, from young children to older seniors. As an athlete, he also enjoys providing sports chiropractic.
Enjoying Family Life in Parkland
Dr. Perez and his wife Robyn, and their kids Aislynn, Reid and Paige enjoy spending time in beautiful south Florida. He also has taken up curling and occasionally plays rugby.
Book an Appointment
Experience for yourself the incredible benefits of safe and natural chiropractic care. Contact our Parkland practice today to book a convenient appointment with Dr. Perez!
CONTACT US
---
Dr. Joseph Perez | (954) 340-7545